Hello for all SailPi followers!
This is the post that you probably have been waiting for a long time now. Ever since SailPi was started, this has essentially been the hilight, getting the SailfishOS 2.0 UI running on the Raspberry Pi 2 SBC! My testing has now been successfull and I can confirm that all the features that Jolla has been developing thus far have been working flawlessly.
Essentially:
Hardware keyboard & mouse, tested with Logitech k400
Jolla store access for Raspberry Pi 2 (to get native applications, eg. binaries, please re-register to store with either a GSM module or Wifi-dongle [UNTESTED])
No more compositor hacks (ie. Glacier homescreen required), you get the full desktop of the 2.0 UI
Pixel ratio support for all screens that Raspberry Pi 2 could support, I will be getting the official touchscreen in the next weeks, tested with Adafruit PiTFT 3.5″ 480×320
System upgrades via ssu
Weather and notifications
I am still waiting on the official release to possibly re-do the image before its release. Please stand by and keep sailing!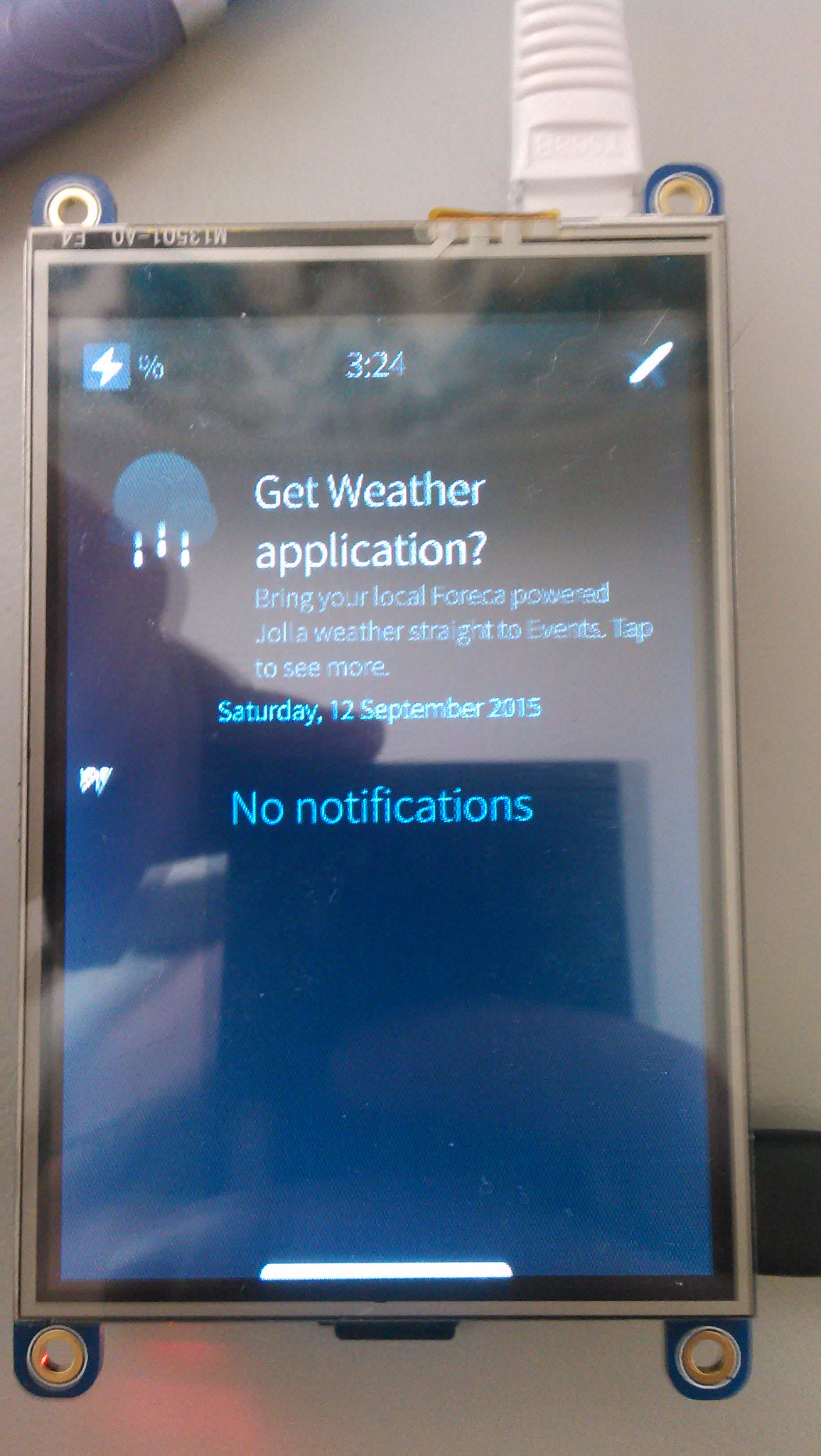 SailfishOS 1.1.9.28 running on Raspberry Pi 2